Here is my entry for the Cricut Circle Weekly Challenge #2 Think Pink
Breast Cancer Ribbon Journal and Bookmark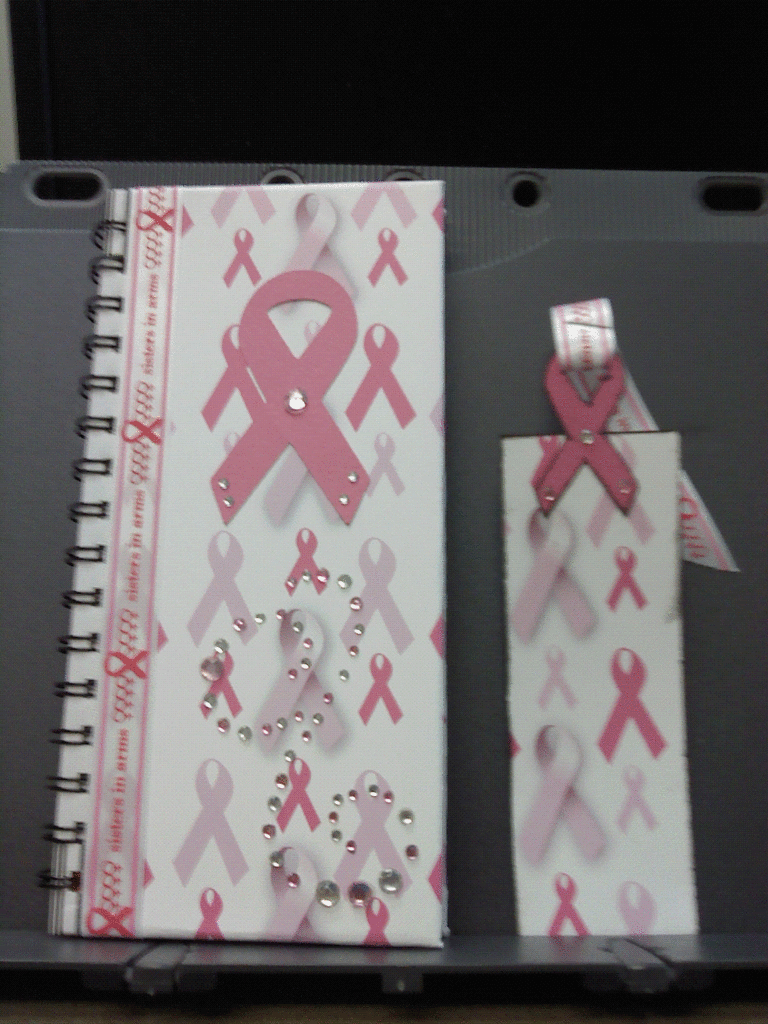 It must include at least 2 Cricut cuts and you must use at least three of the following: Pink, Ruffles, Scallops, Flourishes, Glitter and Jewels. My two cuts are the ribbons, one on the journal and one on the bookmark, I went to my LSS to use their Pink Journey cartridge to cut them. I used pink, flourishes (made out of jewels with my iRock) and jewels in the center and on the bottom on both of the ribbon cuts. I just got the iRock and this is the first thing I used it on. I LOVE IT!!
I made this as a gift set for my sister who is a survivor of breast cancer. She has a pretty good attitude about it. One of the things she says to people about her journey to recovery is that the cancer may have taken one of my boobs but it didn't take my life, for that I must be thankful.
Keep your fingers crossed that I win one of the six Pink Journey cartridges that they are giving away. I love this cartridge. There is just so much I could make with it. Besides my sister who has won the battle against this horrible disease, I have three cousins who are still battle breast cancer.
I am also entering this in
Robyn's
at
My Pink Stamper
#1 Karlee challenge (Monday October 11th post) - make something for someone.